Quality Assurance
In consonance with our constant endeavor towards Superior Customer Service through our proven credentials to provide a full-service offering, we stress upon the cooperation of System Requirements, Analysis, and System Design for a successful agreement between the user and us.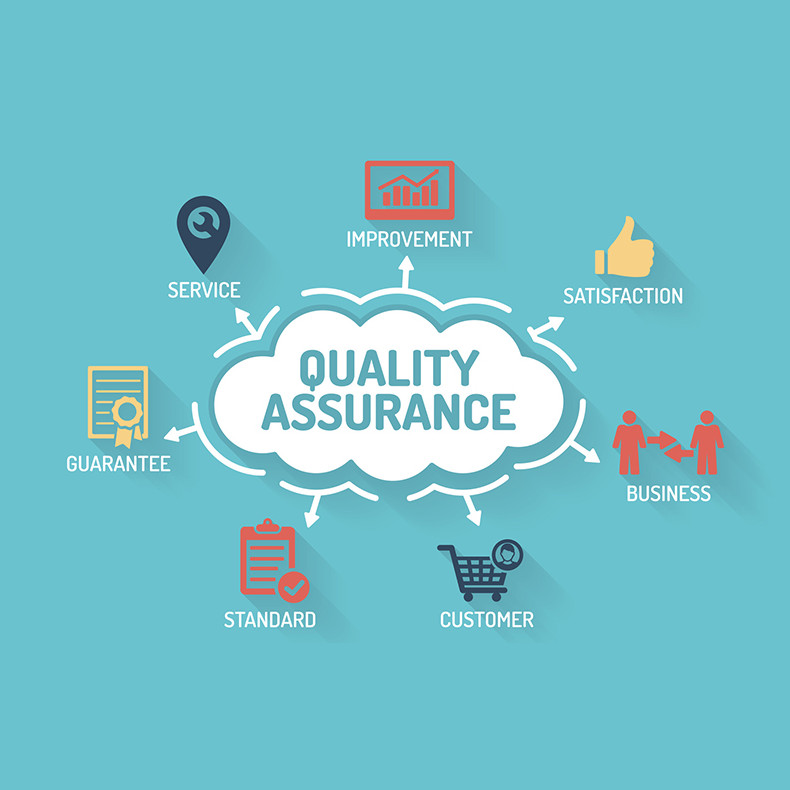 We continually make enhancements in our processes based on customer experiences and learnings on the ground.
By and large, Application Development is accomplished in incremental steps. Thus, the very nature of Application Development facilitates an application to be developed in increments, thereby, providing the impetus for an optimal combination of On-site and Off-site development environments. Thus, higher ROI is assured with lower TCO by virtue of a 24-hour (Virtual) development schedule.
We expedite the Application Development Life Cycle in a Structured, Methodical, and Modular manner. While the three sub-models - Quality Assurance, Project Management, and Configuration Management describe the confirming activities in a development project, the development itself is realized in a modular manner and involves System Requirements, System Design, Software and Hardware Requirements, Preliminary Software Design, Detailed Software Design, Software Implementation, Software Integration, Systems Integration, Transition, and Utilization.
We have developed a successful Plan-Do-Act-Analyze model of delivery and thus create POC and Pilots before transitioning the production and scaling it. This avoids any surprises and cultural shocks while optimizing the processes and content.
We have a contained Infrastructure Support and facilities management group which complements the Software Development group in managing the associated IT, Network, and Security Infrastructure thereby provisioning a management solution to the client. IT infrastructure and facilities management includes preventive, corrective, and ongoing monitoring and management of Hardware and Software associated with Data Centers, Networks, and IT Access devices.